BARE Shares – 5 Retailers That Have Made Experience Their Business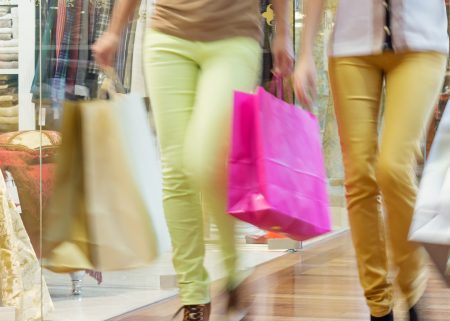 BARE International shares an article by Giselle Abramovich for CMO – 5 Retailers That Have Made Experience Their Business.
'It used to be when consumers needed a stove, they went to the local appliance store. When their kids outgrew their school clothes, they headed straight to the department store. Out of bread or milk? They were off to the grocery store. That was that, and no other options were as convenient.
Fast forward a few decades, and now consumers have many more choices about what they buy, how they buy, and who they buy from. That same stove can be bought at Lowe's, online, or in-store. It's also available from Overstock.com, Wayfair.com, and Amazon—the list goes on. On top of that, today's consumers aren't as price-conscious as previous generations, making it even harder for brands to stand out.
According to Galia Reichenstein, general manager, U.S., at mobile adtech company Taptica, retail barehas hit another "crisis point, with waves of store closings." Indeed, retailers including JCPenney, GameStop, and Bebe have all been in the news lately, with stores closing across the country.
"Customer experience is key to turning the corner on this trend," Reichenstein told CMO.com. "Customers still want to shop today, but they want to do so on their own terms and in a way that is most convenient for them. CX allows retailers to dig a little deeper and further develop a relationship with consumers."
Michael Klein, director of industry strategy and marketing for retail, travel, and CPG at Adobe (CMO.com's parent company), agreed that retailers are no longer in the business of just selling products.
"From a retail perspective, it's going to be about the ability to deliver a seamless, more frictionless experience that will bring value to the customer," he said.
Retailers that can "engage and delight," while making the shopping experience easier and less time-consuming, will be the ones that win in the end, Klein said. "Rethinking how you do business and how to best engage customers will help you give your customers more than products," he added. "You'll deliver experiences that adapt to the way they live and help make their lives easier."
Jill Standish, head of Accenture's retail practice, said that retailers making a commitment to become experience-led businesses must first define their customer journey and identify all of the various ways a consumer would interact with a brand—both online and in the store.
"If you're making a commitment to experiences, you've got to ensure they're memorable, shareable, and repeatable," she told CMO.com. "And there are a lot of brands who are trying new things out both online and in-store."
We take a look at five.
Sephora
According to Standish, Sephora has done a great job at making shopping more of an experience, whether a person comes into one of its stores or goes online to Sephora.com. Sephora's "The Beauty Workshop," for example, has become a popular way to learn beauty techniques. Customers who prefer to learn online can watch how-to videos and get beauty advice via the branded Beauty Talk community. For shoppers interested in going to a physical store, makeovers with expert artists is proving to be a worthwhile experience. Additionally, the retailer has made beauty classes available in stores that cover topics such as "age-defying skincare," "teen makeup," and "no-makeup makeup."
"What Sephora has shown us is that the store can morph into an education center, and that allows the brick-and-mortar retailers to really differentiate themselves from the online pure-play retailers," Standish said.
Sephora's Play! subscription box is another way the retailer is committing to experiences. By subscribing, consumers get a box in the mail each month with curated, deluxe samples. After receiving each box, the customer is asked to go online and provide Sephora feedback on what he/she did or didn't like so that the next box is on target.
Lululemon
Active wear retailer Lululemon is focused on making its way into consumers' hearts and minds. As part of that effort, it turns its stores into studios, where shoppers can take a yoga class taught by a local instructor. Its website also has an "Inspiration" section, which serves as a directory for the experiences available
at a nearby store.
"It's almost like a lifestyle cult, where the brand is a living experience for you instead of just being a brand you wear," Standish said.
Lululemon also is attentive to mobile-equipped shoppers. Back in 2014, it began piloting RFID in-store to give customers access to online inventories whilethey    shop. Like a pair of leggings, but the store doesn't have your size? RFID to the rescue, because shoppers can purchase the item online, quickly and easily, while in the store.
Another experience win: Lululemon's New York City store, in the Flat Iron district, offers a section called "The Concierge," which recommends nearby classes and locations, and is even letting shoppers book classes on the spot.
Kohl's
Last year Kohl's announced that it would be making a bigger commitment to digital, with a greater focus on customer analytics, data, and insights. That intelligence is now being used to make smarter decisions around merchandising, allocation, and localization of stores. The company also said it is aiming for 85% unique assortments by the end of the year, meaning no two stores will be the same.
The retailer has made significant enhancements to its fulfillment processes to enhance the shopper experience for buy online, pick up in store, and ship from store. The retailer implemented technology for associates to help customers get in and out of the store more quickly. According to Kohl's, the investment is paying off: Last year, more than 39% of orders were fulfilled via the trio of fulfillment options.
"The customer experience has been, and always will be, fundamental to our business," says Kohl's on its corporate website. "We are continuing to leverage technology in a purposeful way to make shopping at Kohl's a simple, engaging experience that our customers truly enjoy."
In addition, last year Kohl's rolled out Kohl's Pay, a mobile payment offering exclusively for its Kohl's charge customers. Users can shop, scan, save, and pay with the app while in-store.
Rebecca Minkoff
The Rebecca Minkoff brand launched its first stores in Manhattan and San Francisco in 2014–testbeds for what CEO Uri Minkoff called "Retail 3.0," for which the stores endeavor to translate many of the benefits of the online shopping experience to brick and mortar.
Developed in collaboration with eBay, both locations feature a large interactive screen at the entrance, where customers can browse products, request beverages to enjoy as they shop, and pick out items they might like to try on with the help of on-screen recommendations.
IPad-wielding sales associates set up the fitting rooms, where RFID-tagged items are displayed on an interactive mirror. Should the customer want a new size or  suggested coordinating item, they can request it via the mirror. Customers armed with the mobile app can check out from the dressing room and opt in to a list of what they've tried on that they may wish to buy in the future.
"Each piece of technology aids in making a purchase," Minkoff told CMO.com. "It can remember your fitting room sessions. If we know you like the colors pink and black and are a size two, we can set up a room for you with appropriate options. And you never have to leave the fitting room half naked to find an associate."
Apple
Apple's in-store success is undoubtedly due to its culture. "The soul of the Apple Store is its people—how they are hired, trained, and taught to engage the brand's customers," according to a Forbes article, which laid out the following playbook:
A: Approach customers with a personalized, warm welcome.
P: Probe politely to understand the customer's needs.
P: Present a solution for the customer to take home today.
L: Listen for and resolve issues or concerns.
E: End with a fond farewell and an invitation to return.
"What always strikes me when I go into one of their stores is how the bricks and mortar embody the online experience," David Van Epps, global chief product officer at Mood Media, told CMO.com. "The store is fluid, flexible, and adapts to needs of the consumer with ease."
What's more, in-store transactions aren't limited to a cash register. They happen all around you, Van Epps said, even at the point of product engagement.
"Apple's retail stores bring their online experience to life, not the other way around," he said. "That's why it feels seamless to engage with their brand."
Indeed, a memorable and engaging retail journey is no longer progressive thinking–it's basic tablestakes, Van Epps said. "I'm shocked by the limits we encounter daily working with major retailers who don't have adequate network infrastructure. It's not just credit-card processing and inventory reports anymore. The infinite aisle starts with access to the web, and 'stock it deep and sell it cheap' has taken on a new meaning. The best experiences I've had as a consumer are with retailers who don't let me down in my quest to acquire."'
In today's business world, engaging the customer and creating a seamless customer experience has never been more relevant when it comes to growing your revenue. Whether you call them customers, guests, patients, patrons, riders, fans or clients, BARE International can create a program to measure their experience interacting with your brand.
Contact us for a complimentary mystery evaluation of your business today.
https://www.bareinternational.in/wp-content/uploads/sites/3/2017/07/AdobeStock_71652133-450x450.jpeg
450
450
onimod
https://www.bareinternational.in/wp-content/uploads/sites/3/2023/05/BARE-ISO-Badge-2023-1.png
onimod
2017-07-03 20:11:13
2017-07-19 04:31:50
BARE Shares – 5 Retailers That Have Made Experience Their Business