CX Week: The ROI of Improving The Customer Experience

According to a Walker study, customer experience will overtake price and product as the key brand differentiator by the end of 2020. This year purchasers are empowered like never before: customers demand relevant personalized experiences, and companies must be accurate, dependable, and provide the service they guaranteed. Before approving any investment, organizations want to see a clear forecast of the return on investment for a solid CX program. It is important to choose the business metrics that are best suited to a particular industry and business. 
Even if we agree that delivering great customer experience is important, many companies are not very good at delivering it. And not because they aren't trying. Many companies extend customer experience programs with a purpose to increase retention, satisfaction, and revenue. 
But beyond finding a link between customer experience and business metrics, organizations must account for quantitative and qualitative factors that aren't easy to chart. Here, we've curated the ROI numbers attached to CX programs, competitor analysis, and details to help you discover the best programs for your needs. 
Revenue 
A recent Forrester study found that the revenue of CX leaders outgrew the revenue of their CX laggard competitors by 5 to 1.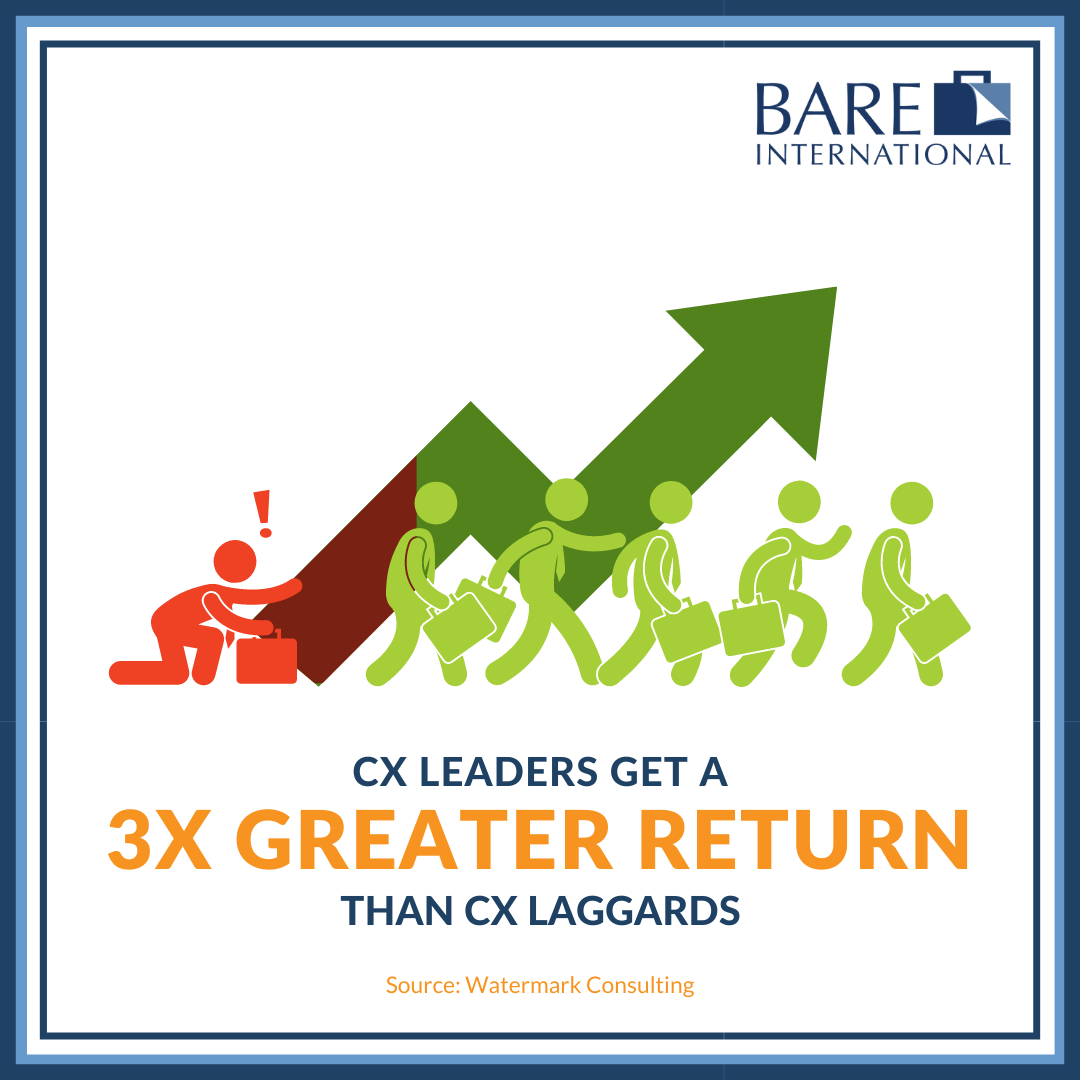 Improving such aspects as how effectively customers feel their needs are met and how they are satisfied with a particular brand can result in anywhere from between 5 to 873 million dollars in revenue for the largest companies in certain industries. 
Customer Satisfaction 
Customer satisfaction goes hand in hand with great customer experience: determine what a 1-point increase in Net Promoter Score or CSAT is worth in terms of additional sales or improved customer retention. 
Customer Retention 
There is a clear correlation between customer experience and retention rates. As per Forrester, customers who have a high-quality experience are 2.7 times more likely to keep doing business with a brand than customers who have a low-quality experience.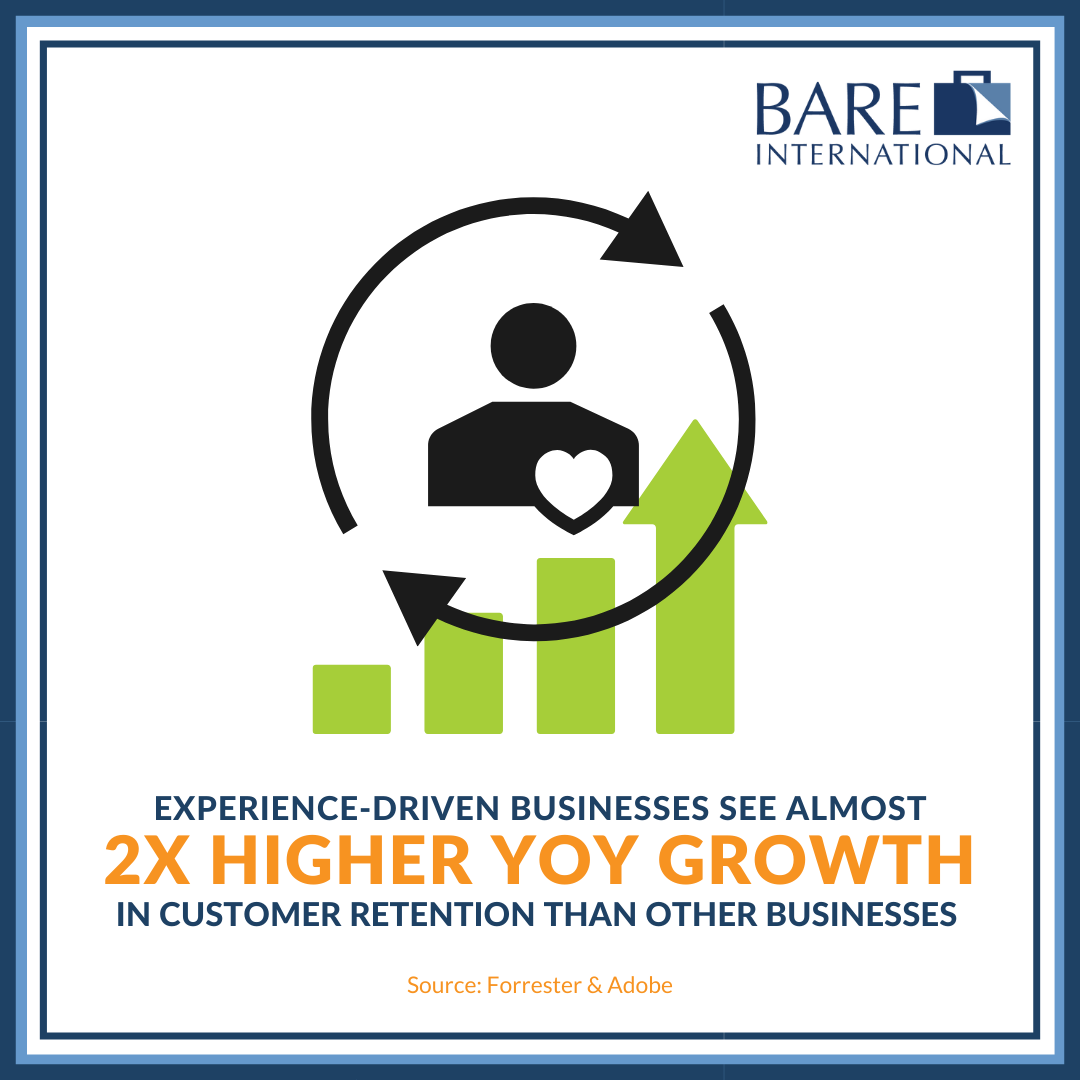 With the low cost of switching, most customers are quick to move to competitors when they have a poor experience. However, they also reward good customer experience with continued loyalty. 
Cross-sell/Upsell 
Another benefit of great customer experience is an increase in cross-selling and upselling: customers who are delighted with their experience spend more with a business by buying additional products and services. 
Cost-to-Serve 
Improving customer experience has a direct impact on reducing the cost to serve customers as it results in streamlined processes, a reduced volume of calls to the customer care center and efficiencies from understanding the end-to-end customer journey.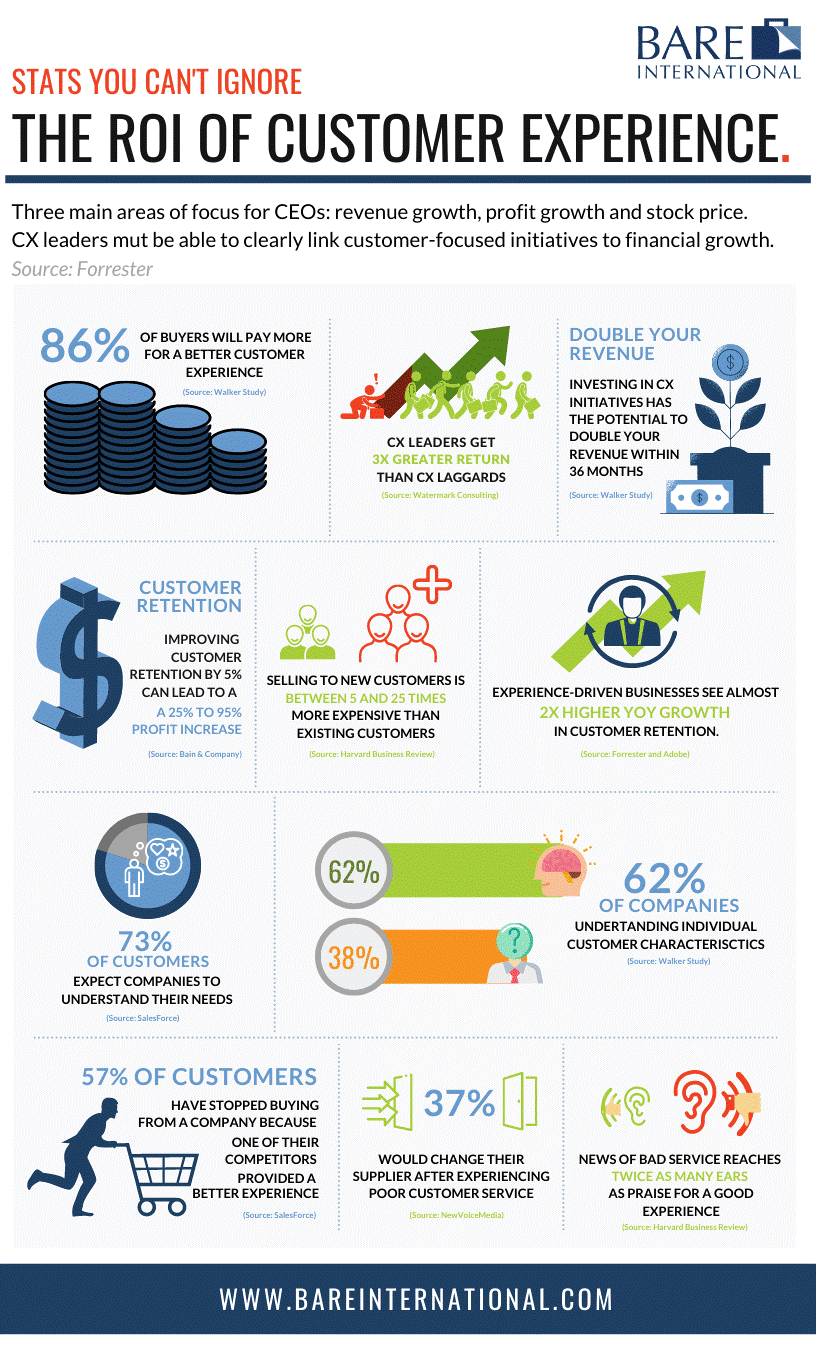 Although these metrics is just a starting point to calculate the benefits of CX, it is important to remember that there are other elements worth discovering: customer journey analytics, customer segmentation, customer interactions with a business, etc. 
---
Read More at the Sources: 
https://www.forbes.com/sites/blakemorgan/2020/09/07/how-to-prove-the-roi-of-customer-experience/#22eceb2767f4 
https://www.getfeedback.com/resources/cx/how-to-calculate-the-roi-of-customer-experience/ 
https://business.trustpilot.com/reviews/learn-from-customers/5-reasons-why-customer-experience-is-the-pulse-of-every-business 
How are you preparing for this holiday season? Enter for a chance to win a month of FREE live CX insights! 
Disclaimer of endorsement: Any reference obtained from this article to a specific business, product, process, or service does not constitute or imply an endorsement by BARE International of the business, product, process, or service, or its producer or provider. 
https://www.bareinternational.in/wp-content/uploads/sites/3/2020/10/Blog-Header_ROI-scaled.jpeg
1416
2560
lraul
https://www.bareinternational.in/wp-content/uploads/sites/3/2023/05/BARE-ISO-Badge-2023-1.png
lraul
2020-10-06 06:50:01
2020-10-06 06:50:01
CX Week: The ROI of Improving The Customer Experience