CUSTOMERS' THREE DEMANDS FOR BETTER CUSTOMER EXPERIENCE REVEALED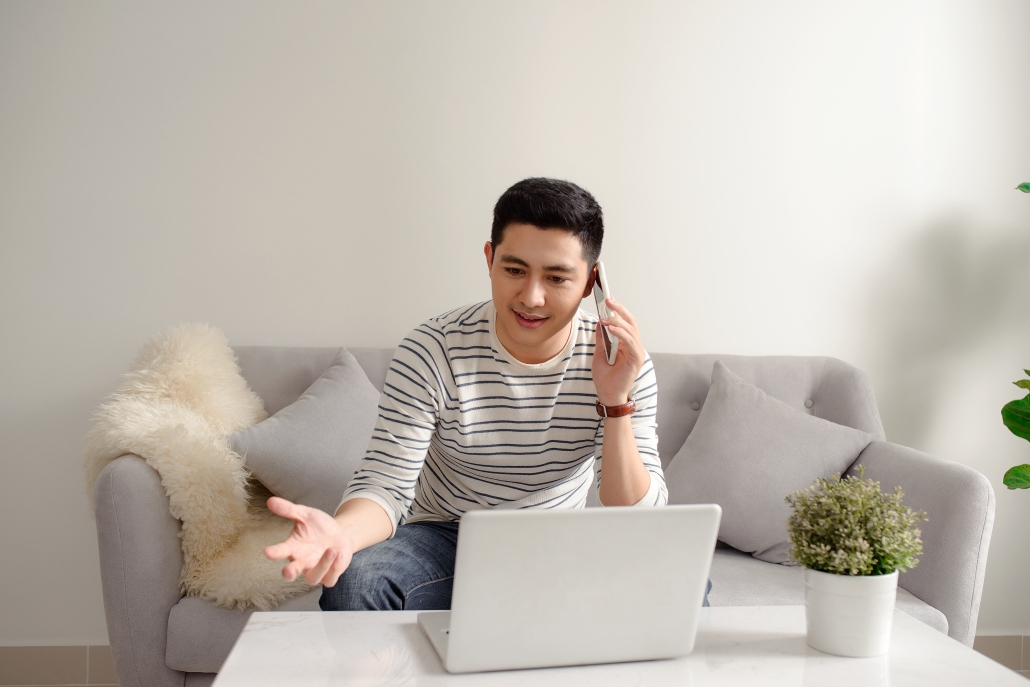 Customer experience today is changing radically: The recent NewUser report found that 85% of companies need to improve their customer experience, so how can you keep up to date with CX competition?
As new technologies disrupt traditional industries and customers ramp up their expectations for a smoother, more personalized service, many businesses are finding themselves struggling to keep up with their customers' rising standards.
The study revealed three trends driving the changes include:
So how can businesses like yours adapt customer service to overcome these challenges? Here, BARE International breaks them down for you.
1. DIGITAL TRANSFORMATIONS.
THE CHALLENGE: Digital transformation has been a major focus for companies across all industries, and it's not going away any time soon. Companies are very slow to not only adopt digital transformation, but embrace it as a permanent state of mind. In fact, the recent report showed that 40% of businesses said that they had never heard of digital transformation!
THE SOLUTION: One of the biggest benefits of the shift toward digital is a straightforward one: The ability to store information online. This makes it much more convenient for customers to find the information they want, and often eliminates the need to speak with an employee.
Automation is the next solution in the Digital Transformation of CX. In fact, in one survey by Accenture, 84% of respondents said they preferred interacting with computer-based applications rather than human advisors due to their 24/7 availability. So if you're not yet using automation as part of your customer service strategy, there's no better time to start than now.  When automation of multiple forces becomes overwhelming, digital experience management tools help keep your data and efforts organized. Digital experience management can take care of things like personalization, language translation, content management across channels, analytics and even ROI.
2. CUSTOMER TRENDS
THE CHALLENGE: An inability for companies to understand which technologies and innovations were crucial to their business.
THE SOLUTION: In 2019, the heat has turned up on Customer Experience professionals to design positive, memorable experiences that will attract new consumers, and keep existing customers from switching to their competition. Artificial Intelligence (AI) tops the list of CX trends. With the advent of AI, companies can now improve CX by learning more about the customer and anticipating their needs. Many CX-focused brands are deploying artificial intelligence technologies strategically at key customer touch points.

Self-service options are also a trend that customers are expecting in 2019. 50% of customers think it's important to solve product or service issues themselves and 70% expect a company's website to include a self-service application.
Regardless of industry, businesses need to continually assess how customers view the experience they deliver. While we know consumers prefer AI and self-service, we need to be mindful that when a customer hits a wall they want a human being to intervene.
3. SCALING CUSTOMER RESEARCH
THE CHALLENGE:  It's no secret that businesses need to know as much as they can about their consumers. Poorly drafted customer research can adversely affect the growth and success of a business. If you're not up to date with what your customers want and need, your competition most probably does.
THE SOLUTION: Staying relevant with the latest customer expectations is an ongoing challenge for businesses in 2019. As consumer standards rapidly progress and adapt, your customer experience research needs to, too. Adding customer research spend to your CX budget is a necessity if you want to propel yourselves as leaders in your business industry.
From your online reputation to how the performance of your operational metrics are executed, you need to see your business through your customers' eyes on every step of their journey. This is where progressive customer research solutions from BARE International can help.
Each solution we offer is customized to meet your needs, providing actionable feedback to help you make critical business decisions. We treat you the way you want to treat your own customers, providing a dedicated project team to give you the attention you deserve and an infrastructure spanning the globe to provide the resources you need to understand your customers' experiences.
Click here to explore our research solutions, or get in touch with a customer research expert here to request a complimentary evaluation of your business today.
https://www.bareinternational.in/wp-content/uploads/sites/3/2023/05/BARE-ISO-Badge-2023-1.png
0
0
lraul
https://www.bareinternational.in/wp-content/uploads/sites/3/2023/05/BARE-ISO-Badge-2023-1.png
lraul
2019-05-29 11:15:15
2019-05-29 11:15:52
CUSTOMERS' THREE DEMANDS FOR BETTER CUSTOMER EXPERIENCE REVEALED